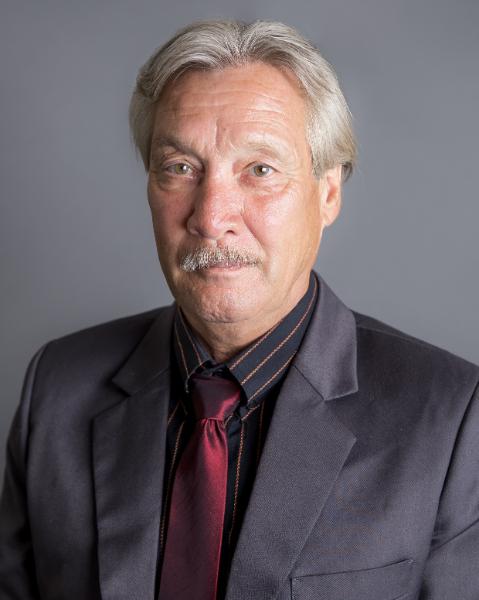 Pemberton Holmes - Cloverdale
150-805 Cloverdale Ave
Victoria
V8X 2S9


let's find your new home
Search for Real Estate in and around Victoria
Residential
Any
Single Family
Half Duplex
Townhouse
Condo/Apartment
Full Duplex
Triplex
Fourplex
Mobile
Modular
Lots/Acreage
Farm
Recreational
Commercial
Any
Building Only
Building & Land
Business & Leasehold
Business & Property
Business Only
Land Only
Multi-Family
Industrial
Min Price
Any Price
$25,000
$50,000
$75,000
$100,000
$125,000
$150,000
$175,000
$200,000
$250,000
$300,000
$350,000
$400,000
$450,000
$500,000
$550,000
$600,000
$650,000
$700,000
$750,000
$800,000
$850,000
$900,000
$950,000
$1,000,000
$1,250,000
$1,500,000
$1,750,000
$2,000,000
$2,500,000
$3,000,000
$4,000,000
$5,000,000
$6,000,000
Max Price
Any Price
$25,000
$50,000
$75,000
$100,000
$125,000
$150,000
$175,000
$200,000
$250,000
$300,000
$350,000
$400,000
$450,000
$500,000
$550,000
$600,000
$650,000
$700,000
$750,000
$800,000
$850,000
$900,000
$950,000
$1,000,000
$1,250,000
$1,500,000
$1,750,000
$2,000,000
$2,500,000
$3,000,000
$4,000,000
$5,000,000
$6,000,000
!SearchBar.min!
Any
200 Sqft
300 Sqft
400 Sqft
500 Sqft
600 Sqft
700 Sqft
800 Sqft
900 Sqft
1,000 Sqft
1,100 Sqft
1,200 Sqft
1,300 Sqft
1,400 Sqft
1,500 Sqft
1,600 Sqft
1,700 Sqft
1,800 Sqft
1,900 Sqft
2,000 Sqft
2,500 Sqft
3,000 Sqft
3,500 Sqft
4,000 Sqft
4,500 Sqft
5,000 Sqft
6,000 Sqft
!SearchBar.max!
200 Sqft
300 Sqft
400 Sqft
500 Sqft
600 Sqft
700 Sqft
800 Sqft
900 Sqft
1,000 Sqft
1,100 Sqft
1,200 Sqft
1,300 Sqft
1,400 Sqft
1,500 Sqft
1,600 Sqft
1,700 Sqft
1,800 Sqft
1,900 Sqft
2,000 Sqft
2,500 Sqft
3,000 Sqft
3,500 Sqft
4,000 Sqft
4,500 Sqft
5,000 Sqft
6,000 Sqft
Consulting a REALTOR®
REALTORS® are members of The Canadian Real Estate Association who subscribe to a Code of Ethics and Standards of Business Practice. Members of the Victoria Real Estate Board are members of both the British Columbia and Canadian Real Estate Associations.
The following is a list of services you can expect to receive from a REALTOR® when you buy a home:
A REALTOR® will fully explain the details of your working relationship (called "agency") so that you are clear as to when a REALTOR® is working for you or for the seller.
A REALTOR® has access to hundreds of current listings of homes for sale because of a co- operative system called the Multiple Listing Service® (MLS®).
A REALTOR® can provide you with a customized list of homes that best meet your needs -- size, style, features, location, proximity to schools, shopping, etc. - and then make arrangements for you to view those homes that appeal to you the most.
A REALTOR® will help you determine how big a home you can afford.
REALTORs® are familiar with the local lending market and can offer helpful advice.
A REALTOR® has no emotional ties to any type or style of home and can be objective in pointing out the merits of one home over another.
A REALTOR® will have information on zoning changes, taxes, utility costs and school and recreation services that could affect your decision to buy a home in a specific area.
A REALTOR® will assist you in negotiating the terms of your purchase, which can be a nerve- wracking process for someone who is not experienced in negotiating.
A REALTOR® will advise you of the legal process required in obtaining title and taking possession of your property; the costs associated with buying a home such as insurance, mortgage registration and legal fees will be explained in detail.
Source: Victoria Real Estate Board 2015
Selling Your Home - Why it Pays to Use a REALTOR®
Before selling your home, you will need a clear understanding of the legal issues and potential pitfalls. One wrong action could result in a lot of cost and frustration, which is why it is essential to have a REALTOR® working with you, as he or she will make the sale of your home a successful and satisfying experience.
Greater exposure
REALTORS® use the Multiple Listing Service® (MLS®) to give your home maximum exposure. MLS® is a computer-based system that relays valuable information about your home to hundreds of REALTORS® and potential homebuyers.
Setting a price
Setting a price for your home is an important but difficult process. Again, this is where the services of a REALTOR® prove invaluable. REALTORS® have the experience to help you understand how the market works and decide upon a realistic price that meets your goals. REALTORS® also pre-screen potential buyers to make sure only those who are serious and financially qualified view your home.
REALTORS® will also develop a marketing plan to help your property receive maximum exposure. This will likely include placing your home on the MLS® system and placing a "For Sale" sign on the front lawn. The plan will likely also include arranging open houses for other REALTORS® and potential buyers, and developing advertisements and feature sheets/mailers to market your home.
Once you have accepted an offer to buy your home, your REALTOR® will help ensure that all the proper paperwork is completed. He or she will also make sure that both parties meet the necessary conditions outlined in the agreement.
Why working with a REALTOR® makes sense
When you work with a REALTOR® you will likely get a better price for your home than if you try to sell it yourself. Apart from the financial benefits, however, there is an extra measure of comfort and security that comes from having a REALTOR® on your side. Remember that REALTORS® are governed by a code of ethics and standards of business practice. They have also been trained and licensed under the provincial Real Estate Services Act to assist in transactions involving real property. When it comes to buying or selling property, using a REALTOR® just makes sense.
Source: Victoria Real Estate Board 2015

I have lived in Victoria, BC with my two children for the last 30 years.

Before embarking on a career in real estate, I was privileged to be with Goodwill Enterprises Corporation for 3.5 years, in a supervisory and teaching position. It was a rewarding experience, giving me a new understanding of these special people, and how important they are to our communities.

Before that, I was an instructor for Okanagan College for 12 years, and I also had my own business as an interior design and upholstery consultant in Vernon, BC. During that time I was commission by the city to do the suites to be occupied by the Queen.

Since being in real estate, now for more than 21 years, I have accomplished the status of being among the top producers of my office. I have also won the prestigious "Gold Award" and "Silver Award" in the real estate industry for Victoria. Out of approximately 1300 licensed Realtors in Victoria, I am one of the top producers. I have been with Pemberton Holmes Real Estate for more that 17 years now and I regularly receive the prestigious Joseph Pemberton Award for top sales in the company.

Real estate is a personal service. Don't hire a company, hire a person. Expect knowledge and skill from the Realtor that you hire in the areas of financing, contracts, negotiating and marketing. Select a Realtor with a track record of producing results. Buying or selling a home should not be left to chance and is not something that you let a "friend try." Trust the buying or selling of your home only to a professional. Accept nothing less than excellence.
Whether you are looking to buy or sell a home, a homesite or investment property, I promise results for you and communication along the way. I invite you to contact me directly to explore how I may assist you.
Thank you!
Gregg

!Home.view_full_search_screen!